Celebrities are not the only ambassadors of high-end watches; athletes also wear timepieces stylishly and elegantly.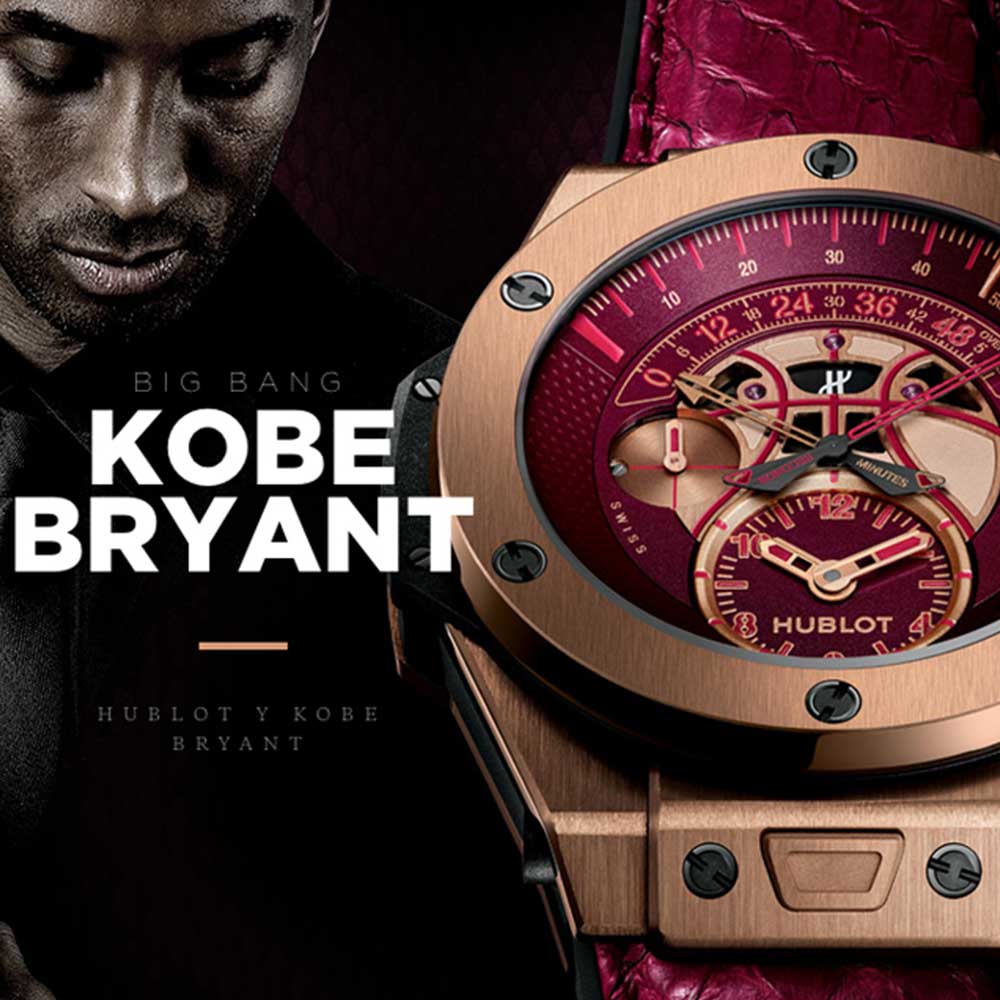 Credits: Hublot.com
Hublot and the famous, renowned boxer: Floyd Mayweather.
The winner of "The fight of the century" is a huge fan of high-end watches, and the Swiss name brand handed him the exclusive King Power WBC Full Pave with emeralds, this timepiece was given to him as a gift after the highly expected encounter against Pacquiao at Las Vegas.
Omega and the Australian icon Greg Norman.
Greg Norman, one of the best golfers in the history of this sport; is the ambassador of the renowned brand Omega, who sponsors this athlete as recognition for his multiple successes.
Class and elegance: Tiger Woods and Rolex.
Redefining golf in every aspect comes Rolex accompanying Tiger Woods, who became the brand's ambassador since 2011. Proof that sports and elegance can be combined.
LeBron and Audemars Piguet: beyond style.
LeBron and Audemars Piguet make an ideal pair. Due to the athlete's commitment, excellence and generosity, this renowned name brand selected him to be their ambassador. A living proof that style, image and essence go far beyond what we can think or imagine.
Kobe Bryant and Hublot: together in innovation and trends.
The famous basketball player Kobe Bryant, well known for hiss passion and good taste, allies with name brand Hublot. As a sign to his commitment, the Swiss brand created and designed a watch that bears Kobe's nickname:
King Power Black Mamba. This timepiece's statement is that style will never be lost amongst trends.
Chopard and Mark Webber: speed of elegance and style.
Since last year, the renowned name brand Chopard welcomes member of the Porsche Motorsport team and former Formula 1 driver Mark Webber to its team.
Wimbledon and Rolex: class and elegance.
Last but not least, Swiss athlete Roger Federer is the current ambassador of Rolex; his elegance, class and style in and out of the court, make Roger Federer the best candidate for this name brand. He conveys from every angle the sophistication of the white sport.