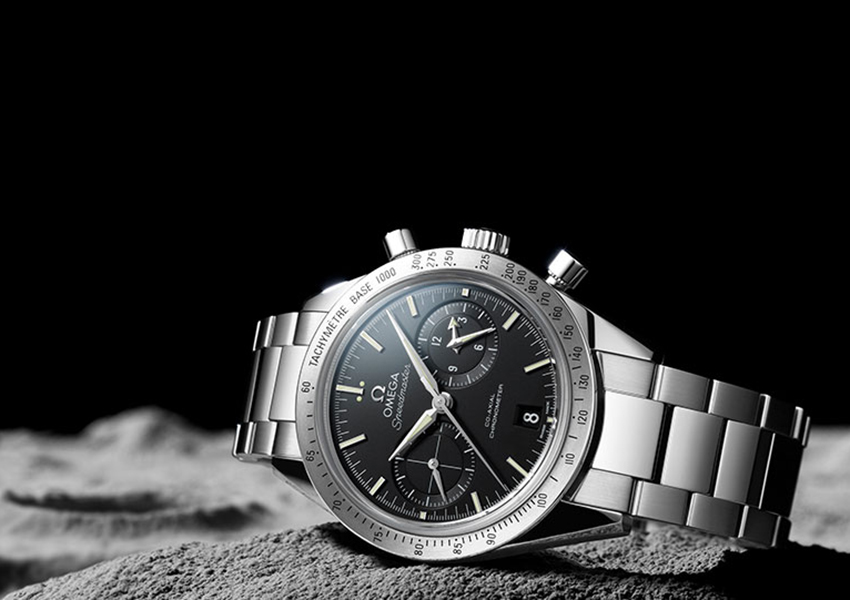 Very recently, during 2017, the renowned watch company Omega held an important celebration to celebrate the 60 years of what would be one of its most iconic watches models: the Speedmaster. Let us know its story!
Speedmaster, the Omega watch that stepped on the Moon
Six decades have passed since the creation of what would be one of the most iconic and important watches in mechanical watchmaking. In fact, we are talking about a model that achieved the feat of reaching outer space along with the Apollo 11 exploration; in other words, it is a model that was part of one of the most important events in history: the first moon landing by a human crew.
At that time, the renowned Buzz Aldrin became famous for being the second man to step on the Moon and was also part of the Omega family. The astronaut and scientist was the first man to step on the moon with an Omega model on his pulse.
On April 26th, 2017, the city of London, in England, dressed up to celebrate the 60th anniversary of this iconic model that has proved to be the Speedmaster.
In it, the well-known and popular actor George Clooney was a companion of the astronaut. Also, both figures enjoyed the participation of Brian Cox, who received Raynald Aeschlimann, CEO, and President of the firm Omega.
In relation to the importance of this historic model of Omega's watch, Aeschlimann affirmed:
"Speedmaster is one of the most iconic chronograph watches on the planet. Not only for Omega but for men and women who rely on the performance of this piece. Today, after 60 years, his power and charisma have not diminished. We are very proud to have an event of this scale and to share the Speedmaster with its biggest fans. "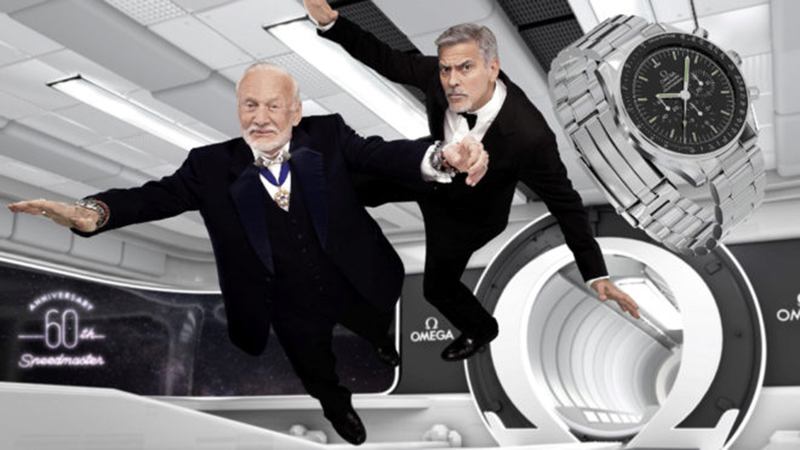 Since its inception, the Speedmaster has lived a very varied and characteristic history. Something that has fundamentally marked this story is that it was the first clock in the world to use tachymeter scale in the bezel.
From that moment, this design has managed to surpass the test of time and to last in the same being used by astronauts as well as by pilots of the air force, athletes, explorers, actors and more and more fans throughout the world.
In 1965, this great watch was tested and rated nothing less than by NASA, being used for space missions manned by humans. The person who was in charge of carrying out those processes was James Ragan, who was also part of the important anniversary event, commenting to the guests about the unpublished reputation that this watch had inside NASA.
Today, the Omega Speedmaster has become an important piece of worship and collection, fundamental in the history of the world's watches.