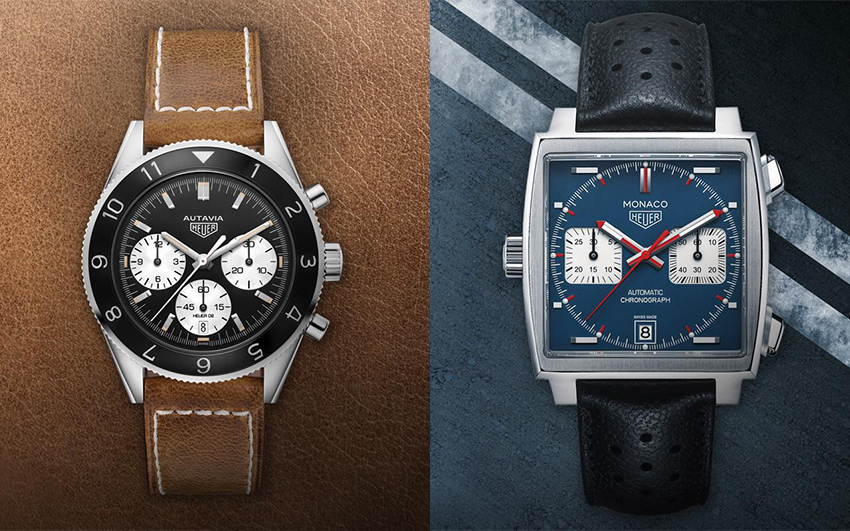 Quality and style were awarded, and TAG Heuer received the "Red Dot" distinction for two of its most characteristic elements: the Monaco Caliber 11 and the Autavia.

With both designs, TAG Heuer has led to the creation of something exceptional that the experts who make up the Committee of the Red Dot Award: Product Design 2017 has recognized with the internationally important seal of world quality, desired by all.
TAG Heuer, an award-winning firm
Red Dot is a very important international competition in the field of design. It is basically about presenting the world all innovation in this field, as well as promoting products and concepts that are first class. The decision of the jury is taken after days of evaluating thousands of designs that compete each year for this important award.
This international competition was based in Essen, Germany. In total, more than 5,500 products were presented from a total of 54 countries.
Tag Heuer is a brand with history
The TAG Heuer Monaco that went on sale on March 3, 1969, simultaneously in the cities of New York and Geneva was the first automatic chronograph with a square dial. At that time, the watch meant a real break with what was the designing style of traditional watchmaking.
This could be seen in its large box and square shape, its metallic blue dial, its vaulted acetate crystal, its bright red minute needle, and especially its left-hand crown, which broke with all the schemes of the moment, since it was the element that remembered that it was a watch to which it was not necessary to give rope.
One of the innovations that this watch brought from its beginnings had to do with a great resistance to water. However, we can say that the greatest innovation found its place in a revolution that showed itself inside.
We are talking about the very famous Chronometric Caliber 11, which was the first automatic chronograph movement that was marketed in the history of world watchmaking and set an unparalleled precedent.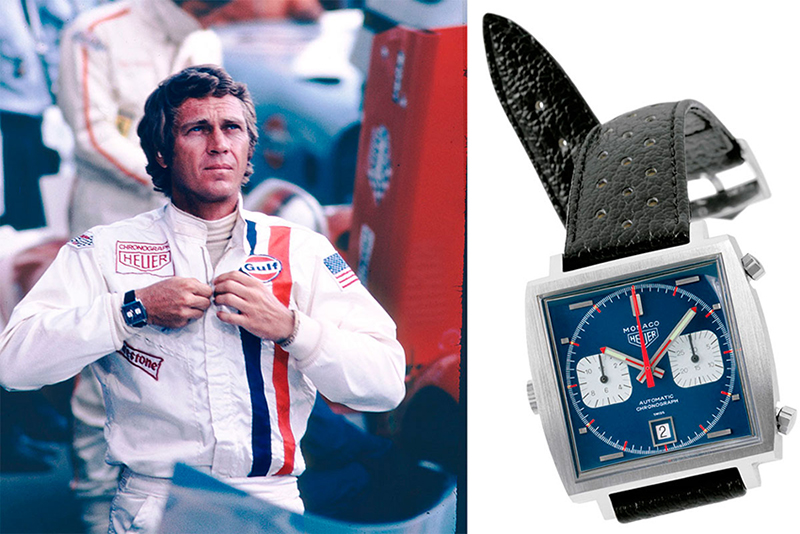 Its debut in the circuits of 1970 took place on the wrist of renowned Swiss driver Jo Siffert, who was the first racing driver to be sponsored by a watch company. Also, it arrived at the cinema in the hands of Steve McQueen, who insisted on being able to show it throughout the filming of Le Mans, in the year 1971.
Immediately recognizable by its iconic style and copied countless times, the so-called "McQueen Monaco" has become one of the most coveted watch pieces in auctions and among collectors.