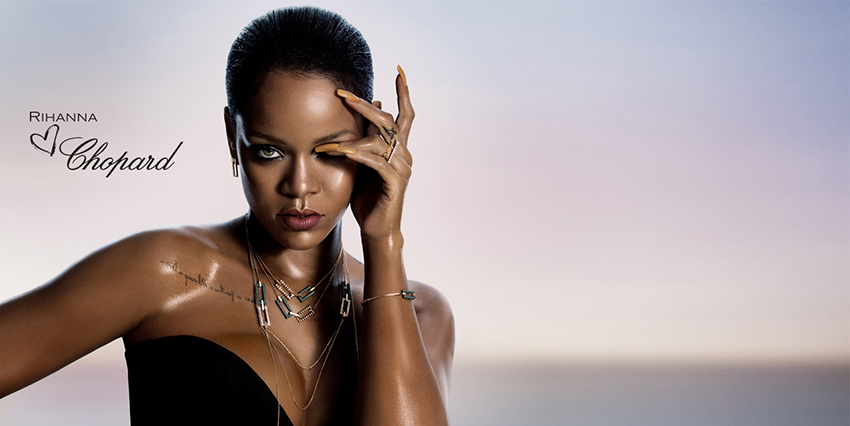 Milan Fashion Week would be the scenario that Chopard would choose to present its new collections, Ice Cube and Rihanna Loves Chopard. Something to highlight these collections, is that their pieces are made of 18ct Fairmined gold.
Beauty and elegance, Rihanna Loves Chopard
Some of the most iconic figures in the world of fashion and jewelry have already shown their love for this new Chopard collection that involves, nothing less, Rihanna. Among them, stands out, for example, the successful French actress Marion Cotillard.
Within the characteristic elements and materials that give the new collection, Rihanna Loves Chopard, we can find white gold, sapphires of different colors, amethysts, rubies, diamonds, among many others.
But something else stands out from this collection and is that Caroline Scheufele, co-president and creative director of the firm, has decided to work directly with Rihanna, to ensure that the pieces of jewelry made could be adapted to your vision. In relation to this wonderful collaboration, Rihanna has ensured:
"I've always been in love with Chopard's exquisite jewelry, so really designing collections with them is something I still can not believe. It was a really incredible process and I learned a lot! I can not wait for everyone to see it. "
Rihanna is today a great artist of recognition worldwide. But this has to do not only with his impressive voice, but also with his sense of style that has been considered innate.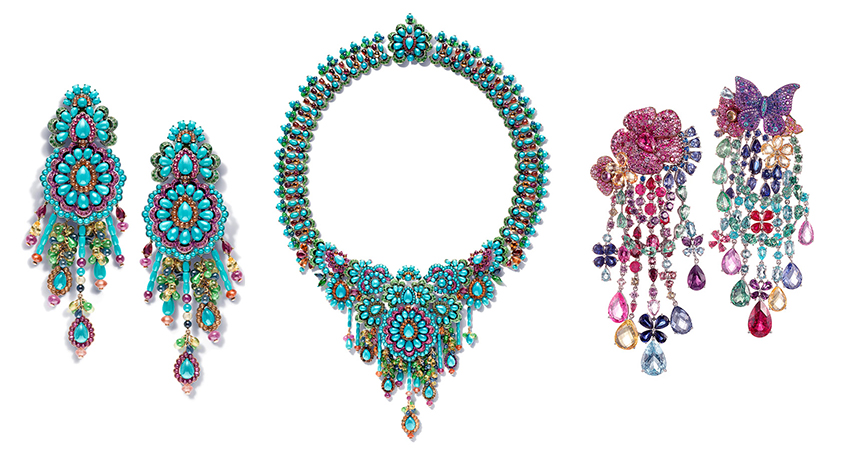 It is not the first time that this great artist has approached the firm Chopard, but it has adorned her with her jewels on numerous other occasions. But it is with this collection that Chopard and Rihanna are doing everything very closely. All the pieces of the Rihanna Loves Chopard collection are inspired by Barbados, home of the singer. They include colors that give an account of the beautiful foliage and the colorful and striking gardens of the place, but never forgetting one of its most characteristic and recognized elements: the Carnival.
The floral motifs, the sensuality and the elegance stand out in the pieces of this collection. These are displayed in unmatched diamonds and precious stones, which make up geometric shapes and beautiful lines.
The trend of ice cube lines in Chopard has also become known, to which Rihanna would add her vision to give her an urban chic essence. This, I would add cubes of colored ceramic to 18cl pink gold.
Born from the connection between Chopard and the successful singer Rihanna has given much to talk about and has become the center of attention in the world of jewelry and fashion.