Design is an essential factor for the success of a watch, so Rado's new True Taipei appreciates its contributions in the watch making world.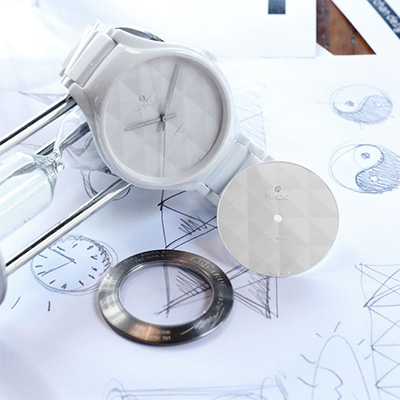 The relationship of Rado Manufacturing and design contribute to this new collaboration. Its name is Rado True Taipei Limited Edition and it's a watch that honors the brand's partnership with the WorldDesign Capital Taipei 2016.
This chronograph is the result of Rado's manufacturing ability and the creativity of Taiwanese designer Leslie Chan. Its aesthetic is based on lightness, elegance and minimalism, all reinforced with high-tech ceramics appreciated by watch making connoisseurs.
Chan's contribution to this piece comes from its design inspired on the art of origami, perfectly represented in the True Taipei record.
The piece boasts the designer's signature at the bottom of the case and the 101 limited edition reference, which is no coincidence but another tribute, this time to the iconic skyscraper Taipei 101, one of the highest in the world.