Portraying a fairy tale look, this timepiece is more than exceptional, just as transparent as Cinderella's slipper; you will be surprised with everything it can do.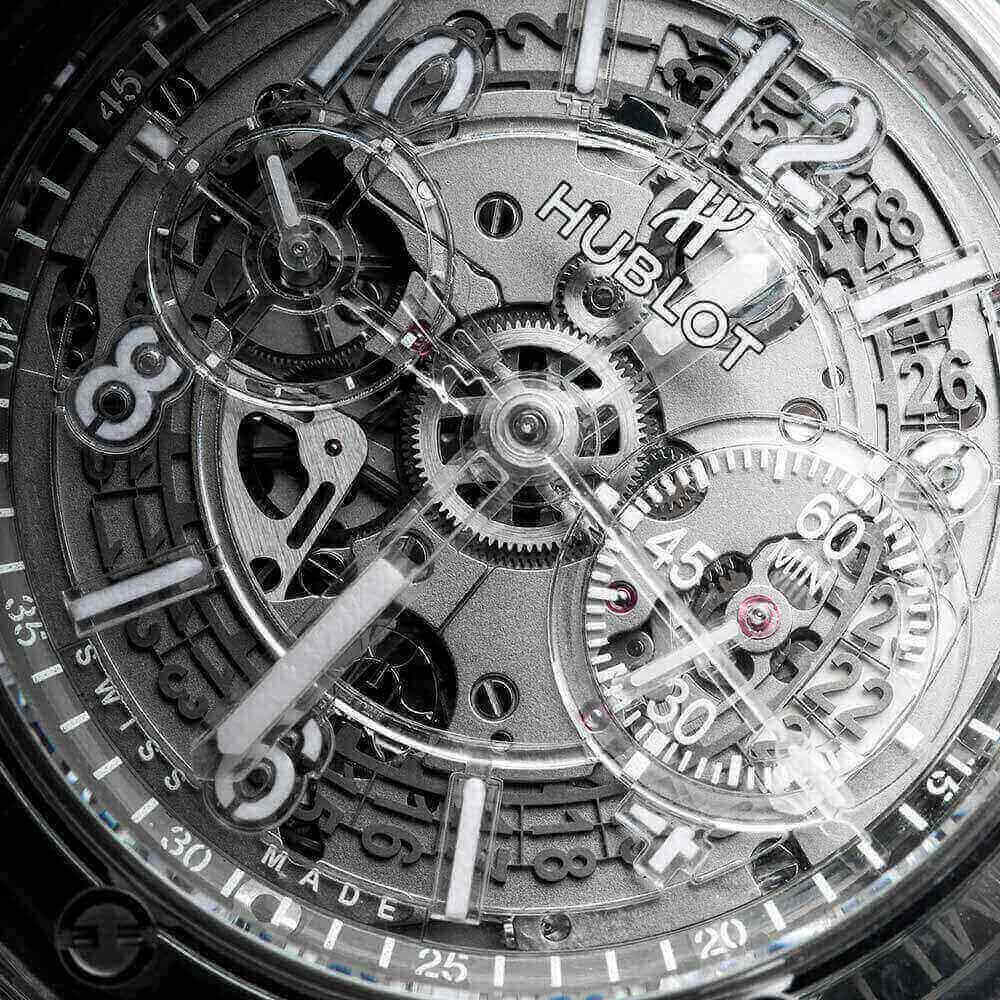 Credits: Cortesía Hublot
A few months have passed since Hublot launched a new version of its spectacular watch LaFerrari, and when they were more than ready to make another great announcement, during the Baselworld Fair 2016 held in Basle, Switzerland; they presented the iconic sapphire case of the Big Bang watch, a 500-piece limited edition.
Lets look at the complexity of making the Big Bang Unico Sapphire.
Sapphire is almost as hard as diamonds, so carving a case with special measurements is nowhere near easy. Obtaining full translucence has required expert watchmakers to design a skeletonized dial; also it required them to adjust its six H-shaped titanium screws, a process that takes many, many hours.
Now, lets answer the following question: Do we need any more reasons to be convinced by Hublot's characteristic luxury?
Discover Hublot's latest collections at Ultrajewels and allow yourself to be charmed by the innovation and elegance of this name brand.