This French Brand presents the Tattoo-DNA watch, intervened by one of the world's most respected tattoo artists: Xoil.
Romain Jerome is a brand that is characterized for creating pieces filled with original attributes, and inspired in great elements, such as the legendary Titanic.
Now it presents the Tattoo DNA timepiece, tattooed by French artist Xoil.
Yes, the fact that the timepiece itself is tattooed is amazing, this watch also has a 48-hour power reserve, and a dial that is half skeletonized and half Grand Feu enameled, which is a handmade technique that consists in applying a fine layer of glass powder colored on top of a metallic plaque, that is later introduced into an oven at a high temperature until the glass fuses, resulting in a unique model.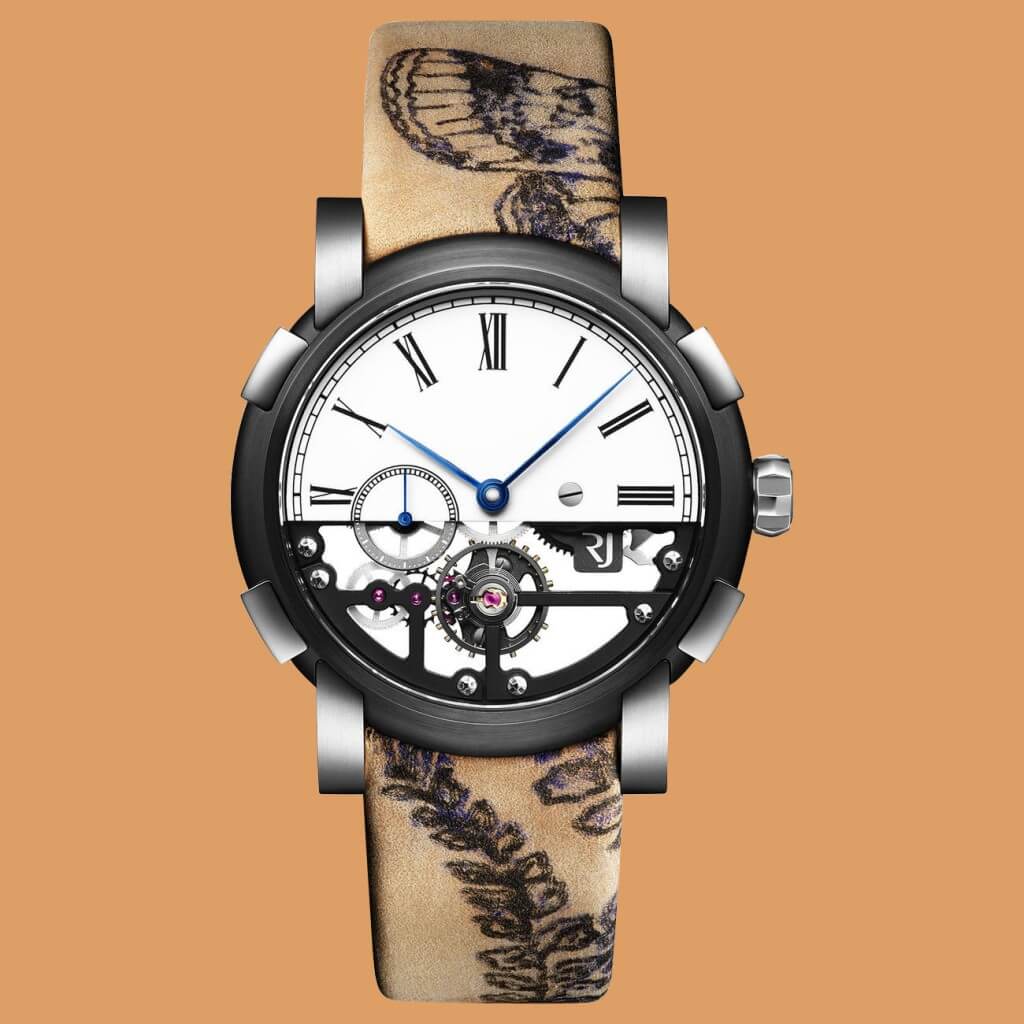 Credits: Courtesy of Romain Jerome
This model with a calf leather strap is a worldwide 25-piece limited edition.