Actresses must always look perfect at public presentations, we will tell you who are their greatest allies.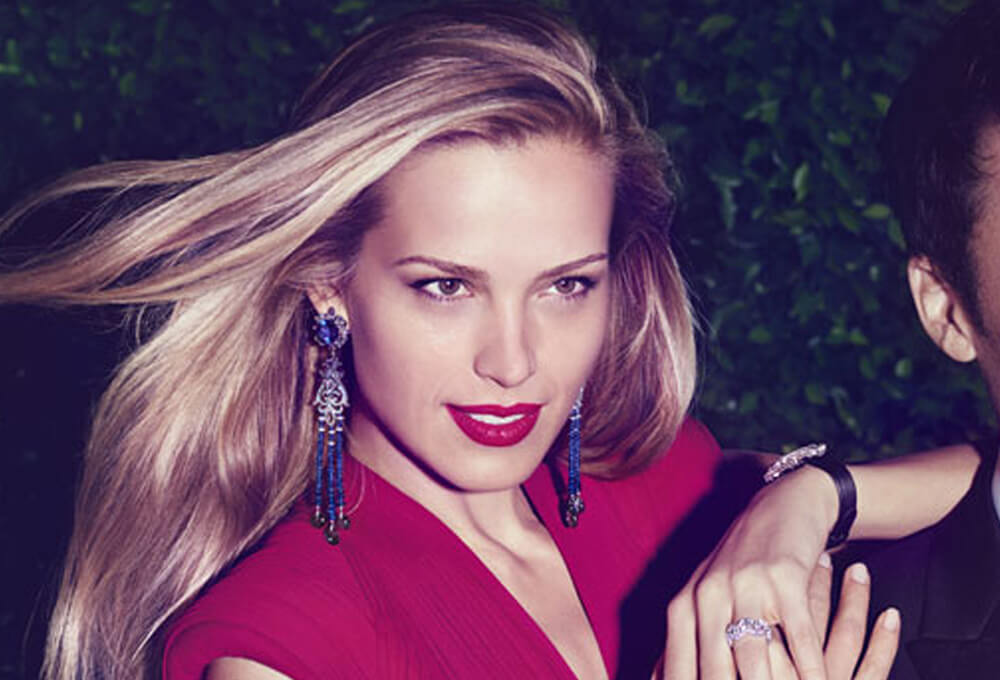 Credits: chopard.es
Since its beginnings, Chopard has always been ready to show the world its latest creations; all of them are available at Ultrajewels stores.
The award season is and will continue to be the perfect setting to flood with luxury and perfection the looks of those who anxiously wait for this time of the year. Many are the actresses that give in to the charm of this exclusive Swedish brand.
Renowned actresses such as Penelope Cruz and Juliette Binoche, elegantly wore Chopard jewelry at the Goya Awards, where the best Spanish films are awarded each year.
Cruz, wore white gold pendants with a diamond set, and a marquise-cut diamond ring; Binoche wore white gold pendants with triangle- cut diamonds.
Crocodile Necklace made of yellow diamonds, emeralds and rubies. It has been modified so it doesn't hurt the neck.
Credits: Cartier.es
Other faithful followers of this brand are the distinguished actresses Monica Belucci and Léa Seydoux, who complemented their look with refined and elegant white gold and diamond earrings, and by wearing them they conveyed excellence at all times.
In London during the premier of the James Bond film: Spectre. Belucci wore white gold pendants and an oval-cut sapphire ring. Seydoux chose yellow gold pendants.
Credits: chopard.es
The Red Carpet collection by Chopard is without a doubt a symbol of elegance and excellence that will most certainly continue to shine at the celebrities' red carpet events to come.