Many for her great, distinctive and impeccable talent admire her; and these are only some of the several reasons for which Cartier pays her tribute.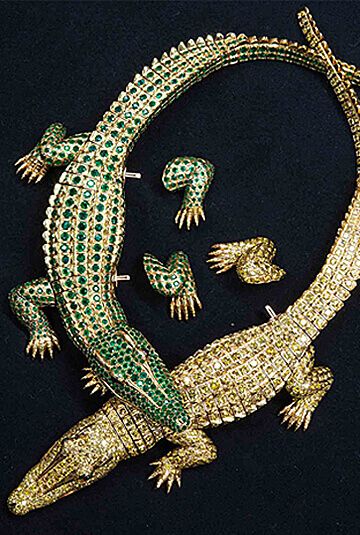 Source: reddiam.com
Always a personage accompanied by success, Maria Felix is remembered for her elegance, but mostly by her bold and unique personality. In diverse videos she can be perceived as serious, but at occasions she also loved to tell jokes, this sort of versatile personality, sets her as an authentic woman.
It is not surprising, that still nowadays she is a great inspiration for many haute couture fashion and high-end jewelry brands. More than 20 years ago, Maria was chosen by Haute Couture associations in France and Italy, cities that always valued their exquisite and unique taste for fashion.
La Doña, just as many other women, had a refined taste for jewelry, furniture and works of art. This unique and delicate taste certainly rose to the challenge; she only gave in to diamonds, gold and sapphires.
Story tells that once she walked into a Cartier boutique in a city of France with a baby crocodile in a jar, she asked them to replicate the reptile on the same size scale but using only her favorite stones. Before she left she gave them one piece of advice: "you better hurry because it grows fast".
Since then, the renowned jewelry name brand identifies her as one of its greatest muses, for Cartier has launched entire gammas and pieces paying her tribute, such is the case of the "La Doña" timepiece.
For Cartier, time stands still, for paying tribute to this unforgettable artist has the sole objective of remembering her with the luxury and elegance that characterized her. This year's Cartier collections will not let you down, and most certainly you will find that many pieces evoke the elegance and excellence of Maria Felix.
Cartier is available at Ultrajewels, offering its most renowned jewelry designs, as well as the most prestigious timepieces for both men and women.
Snake necklace made out of white and yellow gold with diamonds and emeralds.
Credits: Cartier.es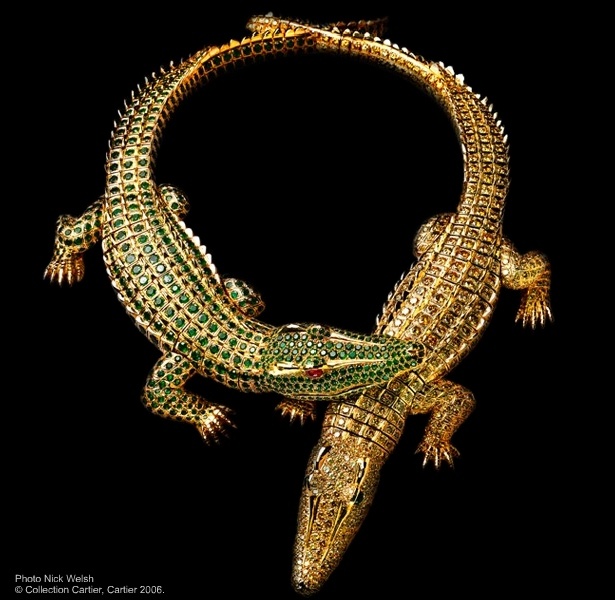 Crocodile Necklace made of yellow diamonds, emeralds and rubies. It has been modified so it doesn't hurt the neck.
Credits: Cartier.es