This year, Chopard created a one of a kind piece with radiance and colors.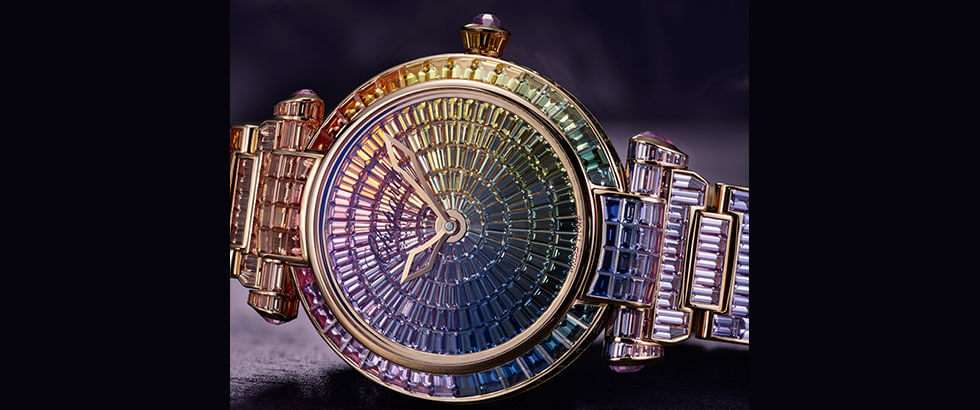 A crimped watch with colorful sapphires taking nature as inspiration, particularly the rainbow, is the new High Jewelry piece of this brand.
581 sapphires were selected, cut and seamed, a job that took more than a thousand hours and resulted in a staggering 47.98 carats.
As in nature, the light gradient of colors of the rainbow is carefully represented in the ImperialeJoaillerie. Chopard craftsmen witness the birth of a piece that promises to be iconic, not only for its beauty but for its manufacture, as this model has a 01.03-C caliber, and a power reserve of approximately 60 hours.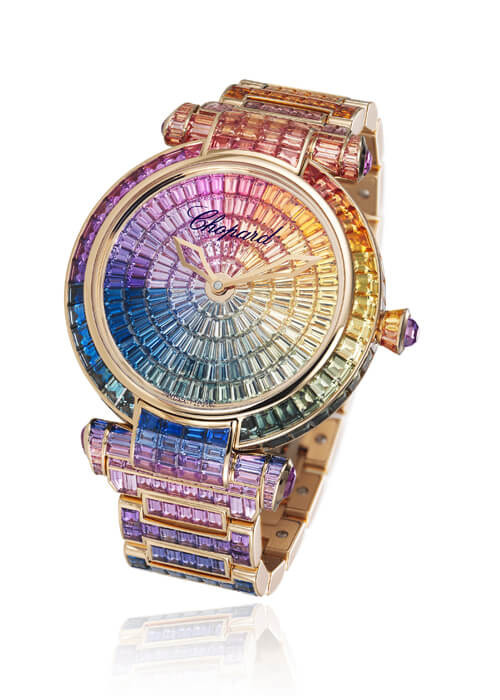 Its perfect construction and every detail behind the development of this piece can be seen at the bottom of the box.