Breguet is an important firm that has managed to become a renowned brand of haute horlogerie.
There are many elements that make the watches designed by this firm unmistakable.
Breguet watches, a brand with unique element
This is a watchmaking firm characterized by having a number of elements that make them unique and unmistakable. Here are some of these:
Spheres with guilloché decoration of silver or gold
This element was introduced by Breguet in the year 1786 and, at present, remains one of the most characteristic aspects of his watches. These spheres are famous because of the fineness of its indisputable strokes, as well as by be considered as a work of art in themselves.
Its recognized needles
Breguet needles have also become very popular. These, have a ponme evidée and decentralized. This needle that has seduced due to its elegance, was designed in 1783.
The corrugated edge
The grooves constitute a series of fine grooves that are carried out on the edge of the watch case, adorned, in addition, with two overlapping fillets. Most of the modern watches of this firm have this decorative detail that is so characteristic.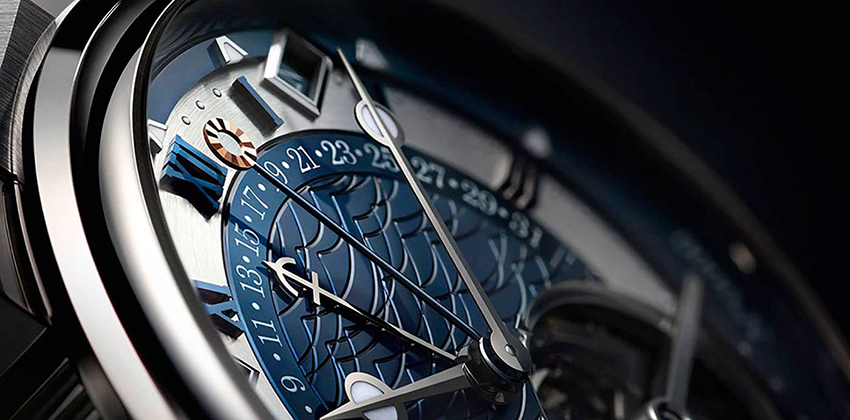 A secret signature
In 1975, Breguet introduced into his watches what he called the "secret signature". This has to do, especially, with the fact that their success led to many falsifications being attempted. The signature is made on the sphere and is practically invisible.
Unique and elegant numbers
Even the numbers of these watch models result in an indisputable example of elegance, due to its Arabic and beautiful design.
Breguet presents the Marine Équiation Marchante 5887
Today, the firm Breguet is again the subject of attention, because the clock display Marchante Marine Équiation 5887.
The characteristics of this beautiful and innovative Breguet watch model are the following:
Delivery in rose gold or platinum box
43.9 mm in diameter
Sapphire crystal background
Exhaust wheel and silicon spiral
80-hour power reserve and tourbillon
Perpetual calendar
Automatic movement, including active time equation
Opening for the days of the week, the months and the years
Retrograde indicator of date and power reserve
Needle solar time, with a golden sun facetado
Gold Breguet open-ended needles, characterized by luminescent material
An hour disc with elegant Roman numerals and luminescent dots
A beautiful gold dial with guilloché decoratio
This beautiful new model Breguet watches, it is certainly representative of elegance, functionality and cutting-edge technology that characterized this firm over the years.