Breguet honored the art of living as a gentleman does. Through being the organizer of the exclusive launch of the "Classic Tour" in the city of London.
Breguet and a tribute to a lifestyle
For this event organized by Breguet, the Chamber was determined to create a selection of manual skills, combined with a beautiful and iconic watch belonging to the Classique collection.
"A dandy on the boulevards (…), walking quietly until his Breguet, always vigilant, reminds him that it is midday."
For the celebration of the important premiere of the Classic Tour in London, Breguet selected as stage, no less, the Mark's Club, one of the most select.
Four prestigious names from the Mayfair district were invited to the event to exhibit their impressive arts.
A tailor, a barber, a distiller of rare spirits and a manufacturer of custom footwear have managed to highlight values that are shared by both them and Breguet.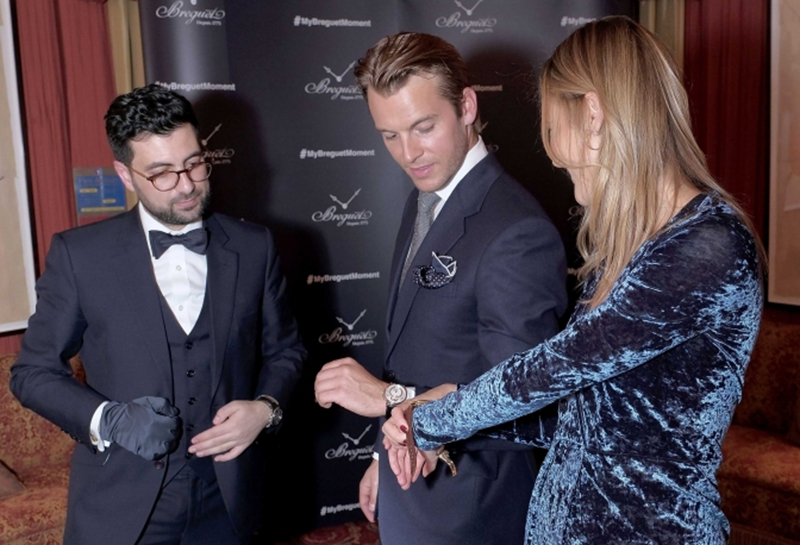 Values that seek excellence and quality
Among these values, there is a search for excellence and quality that knows no limits and a notable desire to perpetuate traditional savoir – faire .
One of the main attractions of this event was that attendees could move from one workshop to another, and so they could live the experience of a perfect gentleman.
This event, in addition, after the month of October of 2017, is prepared with the help of the best craftsmen who live in the city, without stopping to slide their magnificent Classique watch, which shines on their wrist giving an account of the excellence in the design and quality of Breguet.
The magnificent Classique collection by Breguet has to do with what is beautifully timeless. In addition, it knows how to demonstrate all the watchmaking art, its high technical standards and the traditional values that, from the beginning, Breguet has defended and maintains.
Today, all the reasons that make up this Breguet collection that is Classique, account for all the elements and attributes that distinguish the signature. In addition, all models of the collection reflect the refinement and innate charm that have captivated all the gentlemen who, since 1775, have undertaken important searches to achieve elegance and style.
That Breguet has organized this event gives an account of the values and quality that the firm has sustained from the first moment and that constitute a promise of excellence in the future.