Some legends are born in extraordinary circumstances and are sustained in time, as a consequence of their great importance and significance. Such is the recognized case of Blancpain Fifty Fathoms.

Blancpain Fifty Fathoms was born in 1953 and combines in its interior some remarkable characteristics that would turn it into a pioneer model of the diving watches.
The story of Blancpain Fifty Fathoms
Blancpain Fifty Fathoms was born as a fundamental idea of ​​Jean-Jaques Fiechter, who was then the CEO of Blancpain. Fiechter was a successful diver as well as the current CEO of Blancpain, Marc A. Hayek.
The reason this model was born a legend was because Fiechter decided to create a watch that could be able to accompany him in the depths of the seas.
This is where Fifty Fathoms was born; both the name and the clock allude to a British depth measurement. Fifty Fathoms represents about 300 feet deep which was as deep as the divers of the time could come with the technology existing in that matter by then.
At that time, making a watch that was water resistant represented a challenge (as it still is today). Therefore, the first model of Fifty Fathoms had a double ring in the crown and an automatic movement.
To address the need to have a watch underwater, Blancpain created not only a black dial with markers and luminescent hands but also a keyed bezel, allowing the diver to check the elapsed time.
Such was the effect that the Blancpain Fifty Fathoms had in its time. Several figures came to adopt this watch for their activity. In this list, for example, names such as Jacques-Yves Cousteau, someone who was, perhaps, the most famous diver in history.
Blancpain, a legend that transcends in time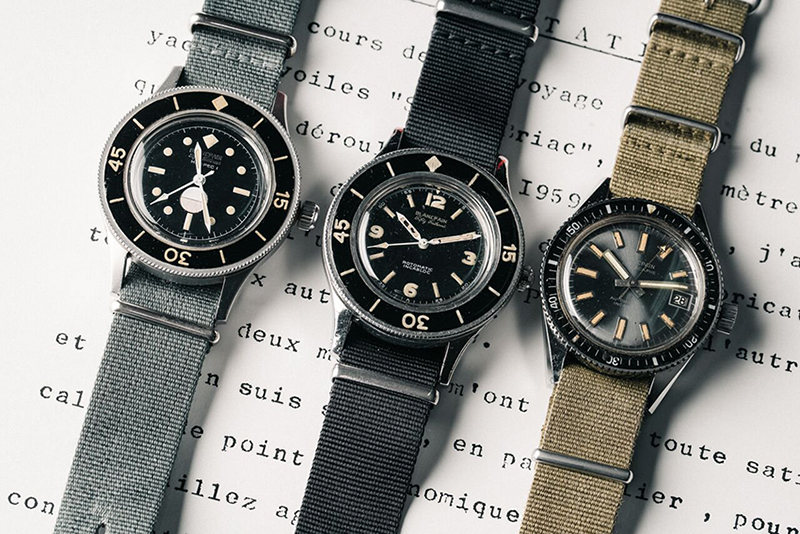 At the time of the birth of Blancpain Fifty Fathoms, this watch was only available in specialized stores for diving, since it was considered from the outset as a fundamental element for the development of this sports activity.
This model was the first of an important series of watches from which Blancpain faced the increasing demand, investing in the creation of more watches for diving.
Although the development that Blancpain has had on watches for diving is extremely broad, we can say that it was the Blancpain Fifty Fathoms that not only marked the history of the brand from the beginning to present time but also the history of diving and an opportunity without equal to benefit the practice of this sport.
Meet the high-end watches Ultrajewels have in its catalog.