This Jacob & Co watch is a piece that every collector must have

The Swiss watchmaking company, Jacob & Co, one of the most prestigious in the world, created a couple of years ago one of the most irreverent and different luxury watches on the market, whose inspiration was astronomy and the gravitational movements of the Earth. An exclusive piece, which is part of a limited edition, so few lovers of precision and luxury can place this wonder on their wrists.

Jacob & Co is known for creating pieces following the most rigorous luxury standards that are achieved through traditional savoir-faire. But they do betting on unique and different designs, which know how to set the guidelines for the new high precision watchmaking. Astronomia Sky is the name given to this limited edition piece, with only 18 units manufactured. These are its main characteristics: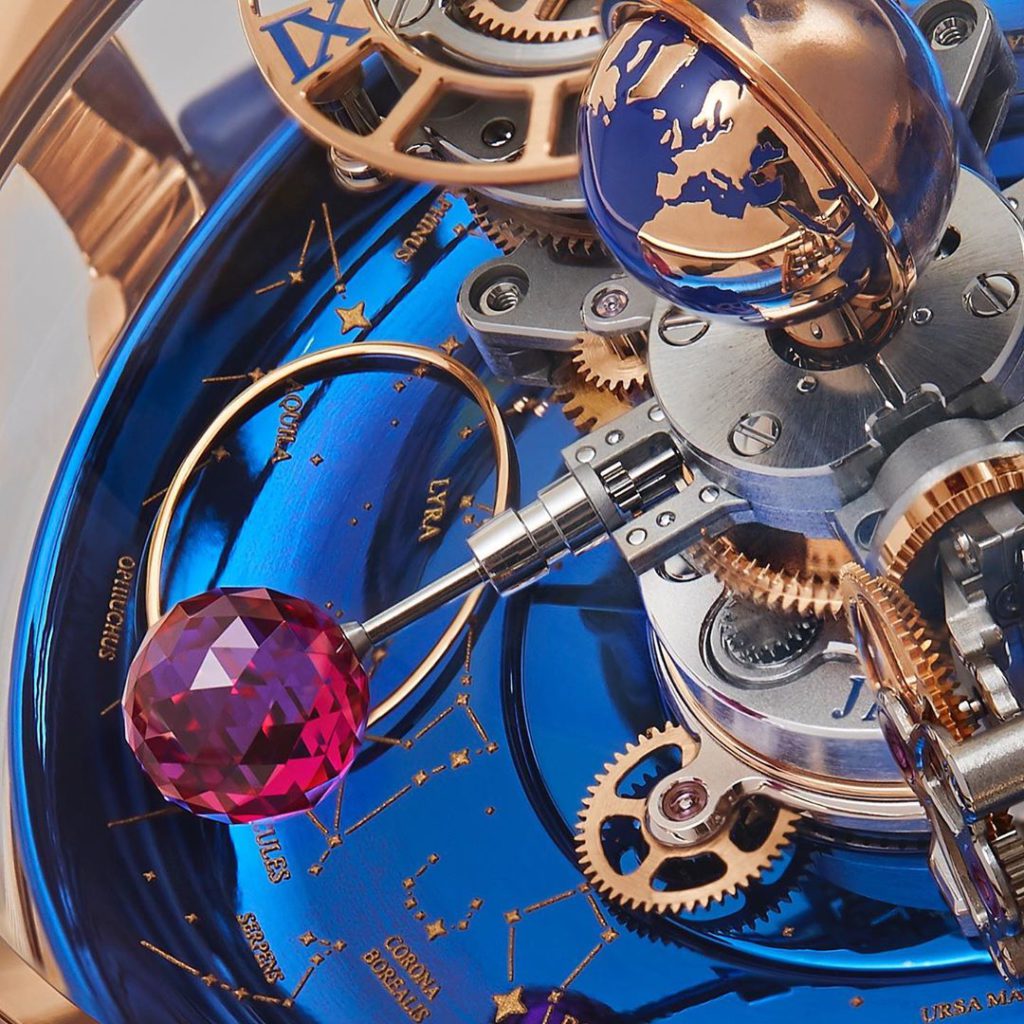 It is a complicated wrist watch that incorporates a 47 mm case made of pink gold.
Its dial is made of titanium and is inspired by the sky and astronomy.
In its sphere the signs of the zodiac can be seen, as well as the stars that we can observe from the northern hemisphere. All of this is engraved by hand by the master craftsmen of Jacob & Co.
The sphere executes the same rotational movement that the Earth makes around the Sun.
On top of the sphere, an element placed in three dimensions in which four different satellites can be seen. The second hand is the first one of them, which makes an orbital movement.
A sapphire crystal of maximum luxury and quality frames the entire watch, forming a kind of dome, which allows observing the stars and the magnificence of astronomy.
The strap is made of crocodile leather.
Find this masterpiece of haute horlogerie available in our exhibit New treasures of Haute Horlogerie at Ultrajewels Luxury Avenue or contact our concierge service by calling 998 109 0940.